LAIA ALEN is a personal project that started in Barcelona (Spain) in 2018. By combining vibrant fabrics, we started creating our first iconic bags which we decided to call "bolsitos".
Also, we have developed some iconic silhouettes such us our Bernatta bag. In 2021, we launched our first knitwear collection. The founder, Laia Alentorn, is the fourth generation of a Catalan family dedicated to knitwear.
She always wanted to create his own project and it seemed the perfect timing. The brand captures the essence from the legacy and know how of many generations passioned about textiles.
Our collections are thought for those who value craftmanship and unique pieces.
Every garment has a process behind between 2 and 5 hours of craftmanship work.
We aim to create modern, wearable pieces meant to be collected in time. We are passioned about color and about mixing and matching. Also, we hunt unique or vintage pieces for the final touches,  in order to add a cool vibe to our clothes.
Therefore, every garment is deeply thought in order to make it last forever.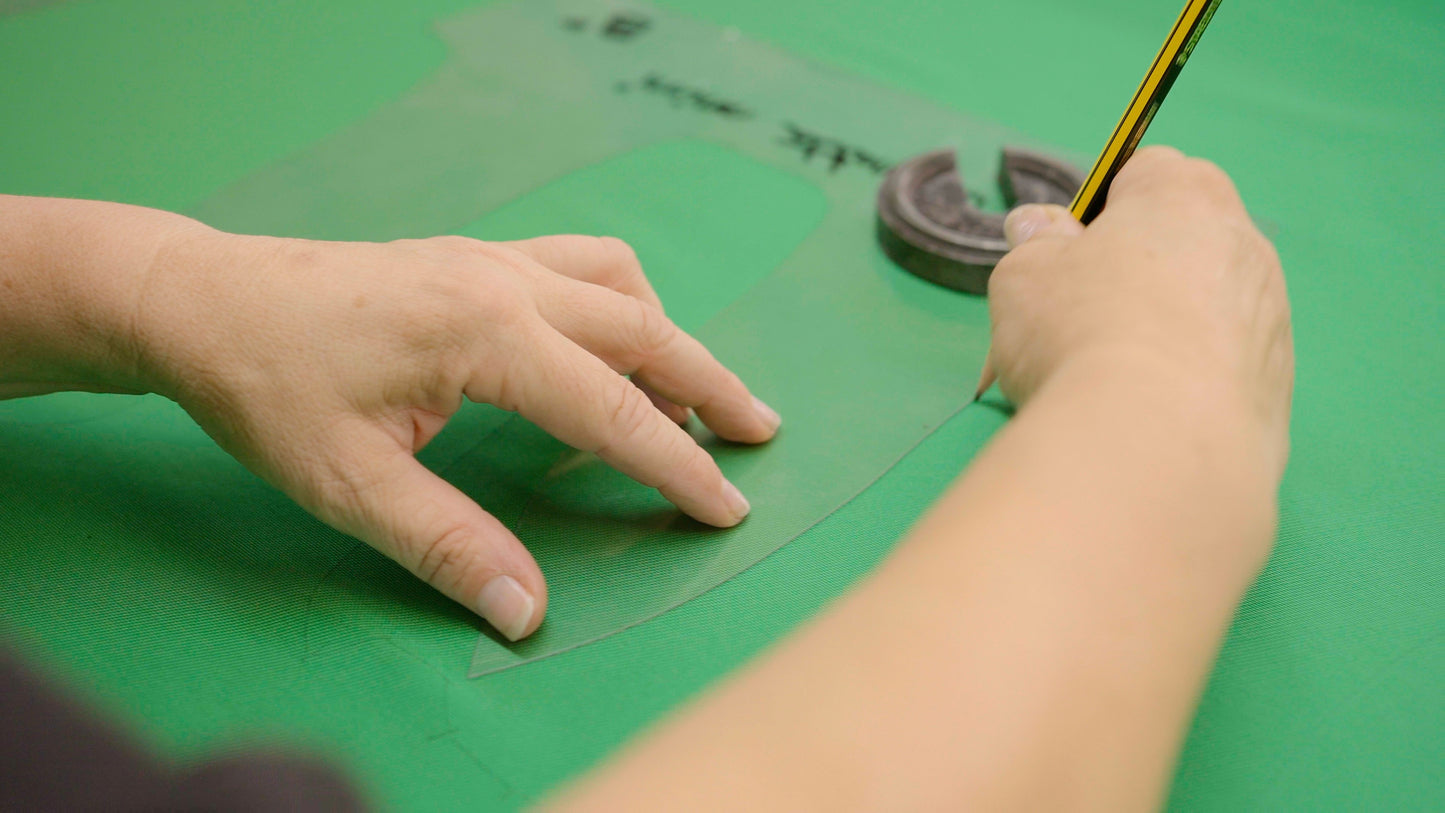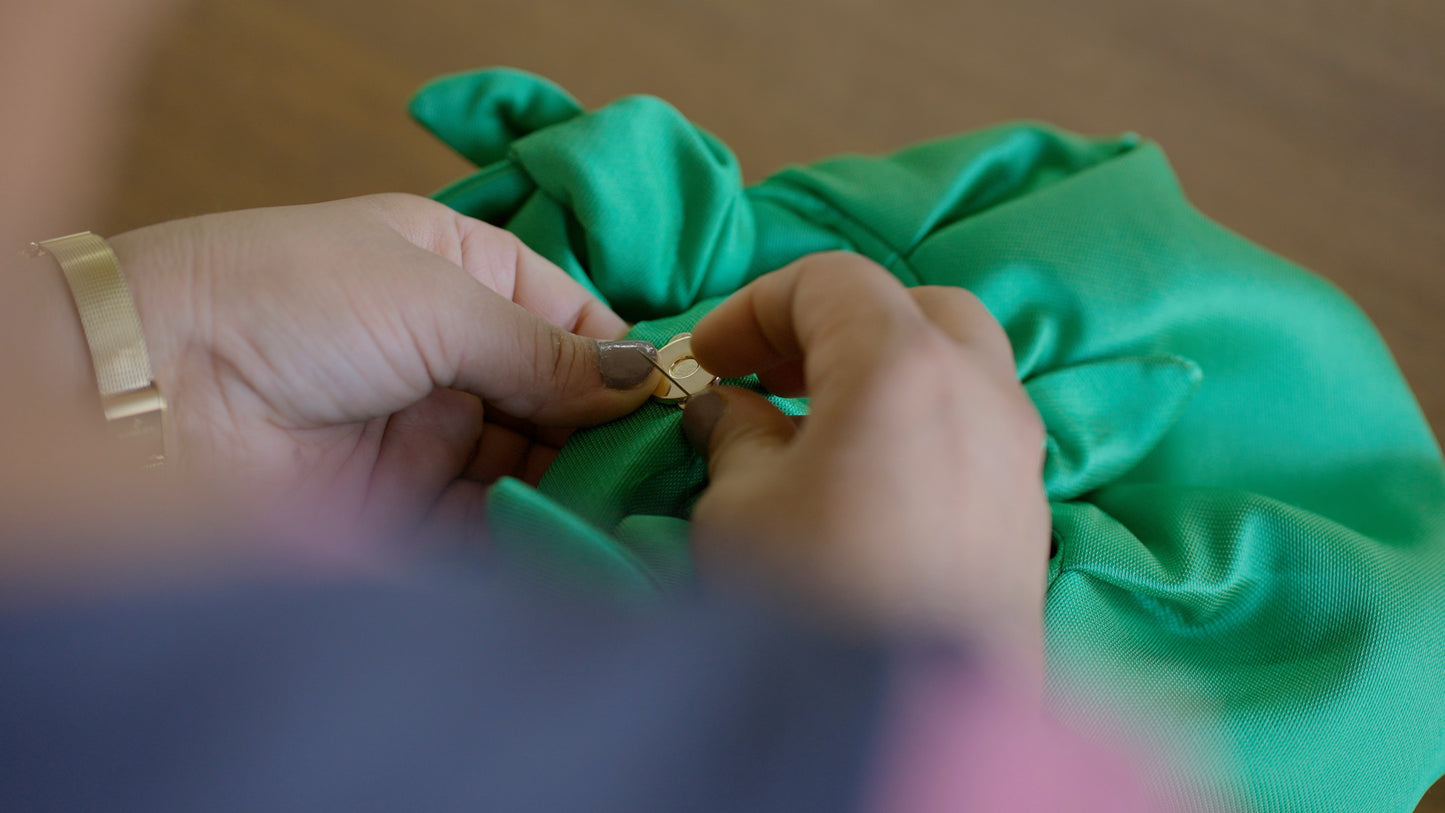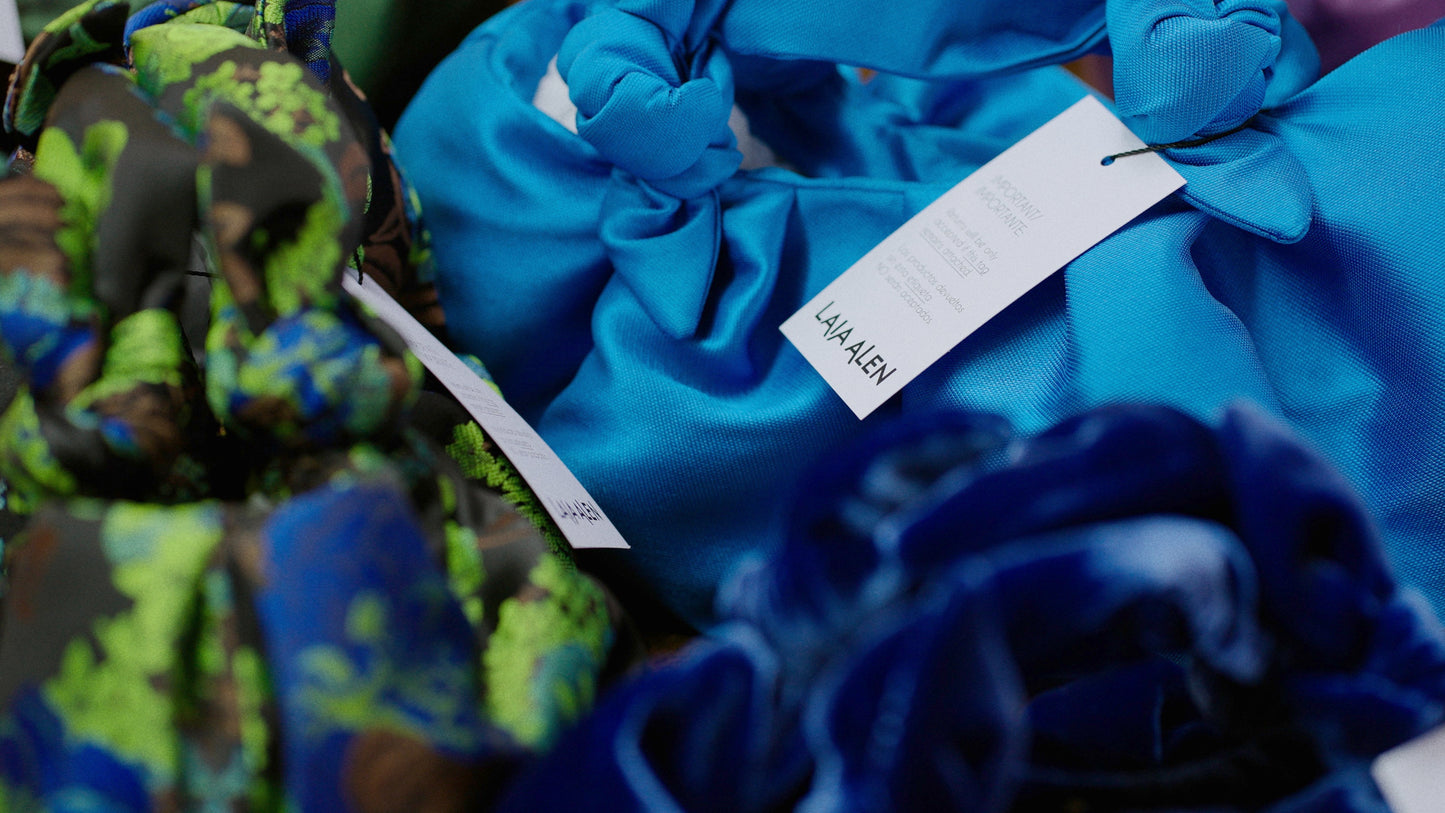 Each collection emerges spontaneously from Laia's own personal universe.
Travels, friends, art and streetstyle are her main sources of inspiration. We think about inspiring women, and we create pieces that, we believe, they would wear.
Hence, everything that surrounds the brand has a very close tone: from the women's names that baptize each of our products, inspired by friends and acquaintances, to the relationship we establish with our community on social networks.
In terms of sustainability, we are proud to manufacture everything in our own factory, so we are in control of the majority of the supply chain.
LAIA ALEN is a brand for the bold. Passions are bold, your bag (and your style) should match.
PROUDLY MADE IN SPAIN
In terms of sustainability, we are proud to manufacture everything in our own factory, so we are in control of all the  steps of the supply chain. As suppliers, we like to collaborate with local partners to reduce our carbon footprint and ensure that they share our values.
For this reason, we produce all our garments in our own factory where we promote a fair and pleasant environment for all our teams.
By 2022, and following our steps to reduce our environmental impact, up to 70% of solar energy will be used in our manufacturing process and we have minimized the use of water throughout the process. Plus, all our shipping boxes are recyclable and recycled.